Exciting Outdoor Adventures in Campbell River
Nestled on the pristine shores of Vancouver Island, Painter's Lodge offers world-class BC salmon fishing, thrilling wildlife and whale watching tours, exquisite dining and breathtaking scenery. Located in beautiful Campbell River, this famous British Columbia resort is the perfect location for couples getaways, family vacations, corporate retreats and more. If you're looking for an outdoor adventure nothing beats Painter's Lodge.
Salmon Fishing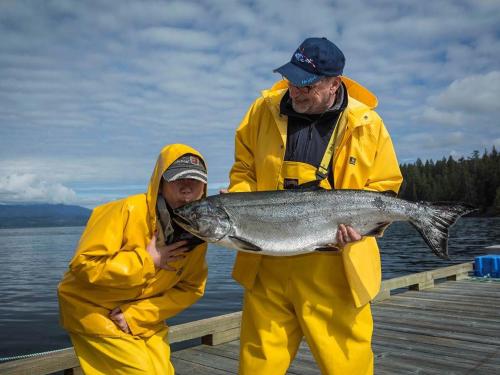 Set off from the resort in a 17-foot Boston Whaler and fish the legendary waters of the Discovery Passage. Our experienced guides are BC salmon fishing experts and know how to find all the hottest fishing locations. Whether you're a beginner or an experienced angler, your guide will help you reel in that prized fish you've been dreaming of.

Campbell River is known as the Salmon Capital of the World, and for good reason. All five species of salmon (Chinook, Sockeye, Coho, Pink and Chum) are abundant in the area, so don't miss your chance to enjoy some of the best fishing in North America!
Wildlife Tours, Whale Watching & Grizzly Bear Tours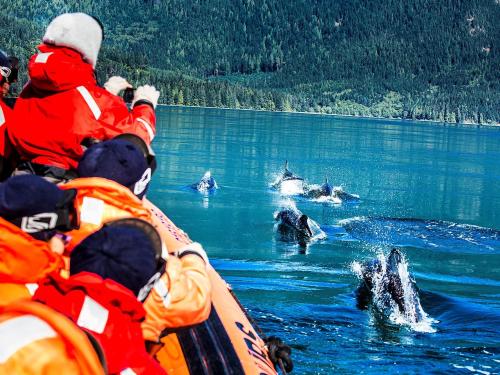 Guided by a trained naturalist, our tours travel among the Discovery Islands. You'll encounter black bears, sea lions, seals, bald eagles, whales and Pacific white-sided dolphins while you learn the history of the area.
Breathe the crisp, salty air as you dart around lush inlets and explore secluded Pacific islands by boat. It's the ultimate way to get a first-hand glimpse of magnificent BC wildlife in our gorgeous Pacific playground.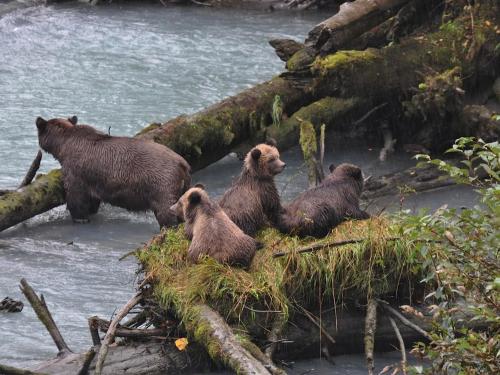 Our famous Grizzly Bear Tours
You'll travel to Bute Inlet to witness Grizzly Bears in their natural habitat. Trained guides will escort you to viewing platforms to allow you to observe these astounding creatures as they feed on spawning salmon in preparation for winter hibernation. It's an adventure you'll never forget!
Dining
Painter's Lodge guests have the choice of two excellent dining location right on site.
Legend's Dining Room features gourmet West Coast and Continental cuisine in a relaxed atmosphere. Fresh local produce and seafood are brought together into a mouth-watering feast, accompanied with fine local wine and sinfully good desserts.
For those looking for a more casual dining experience, the Tyee Pub serves hearty comfort foods with a variety of frosty beers on tap to choose from. Share your fishing stories with your friends while you enjoy a wide array of burgers, sandwiches, daily specials and more.
With so much to do in one place and a water taxi available to our sister resort, April Point Resort & Spa, you simply can't go wrong with Painter's Lodge.

Call 1.888.999.2799 to book your trip!